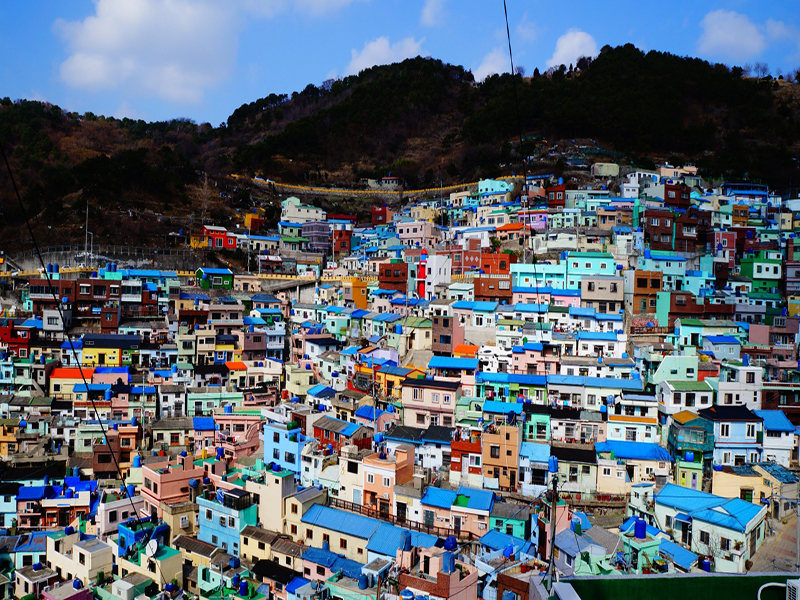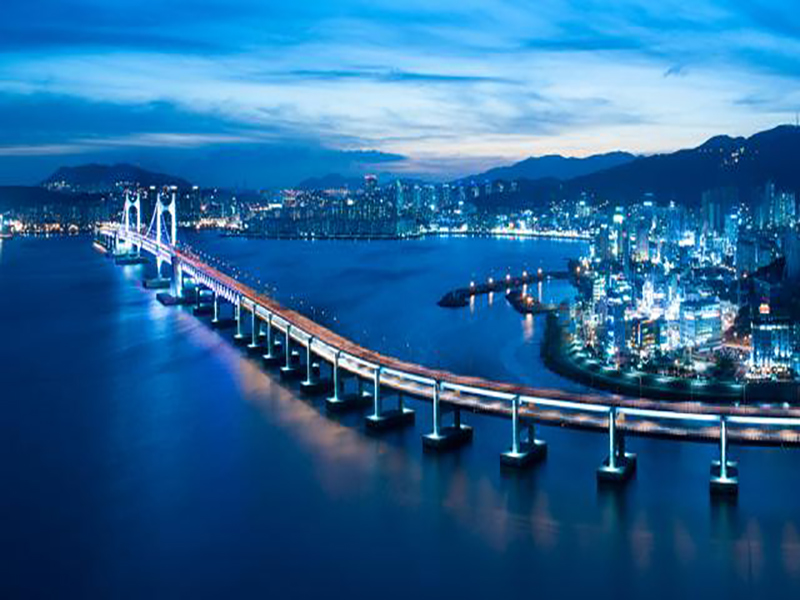 Busan is South Korea's second most-populous city after Seoul, with a population of approximately 4.6 million. Located within South Korea's largest industrial area, "The Southeast Economic Zone". It is the largest port city in South Korea and the world's fifth busiest seaport by cargo tonnage. Busan is the cultural, educational and economic center of the region. And Busan has the largest beach and longest river in Korea, and has the world's largest department store, The Shinsegae Centum City. The most densely built up areas of the city are situated in a number of narrow valleys between the Nakdong River and the Suyeong River, with mountains separating most of the districts. Administratively, it is designated as a Metropolitan City, and is divided into 15 major administrative districts and a single county.
Busan was the host city of the 2002 Asian Games and the APEC 2005 Korea. Also, it was one of the host cities for the 2002 FIFA World Cup. On November 14, 2005, Busan authorities officially announced its bid to host the 2020 Summer Olympics Games. After Pyeongchang's successful bid for the 2018 Winter Olympics, Busan is considering bidding to host the 2028 or 2032 Summer Olympics.

Visa: HKSAR and BNO Passport holders enjoy 30 days visa-free access
Time Differences: GMT +9 (Seoul is 1 hour ahead of Hong Kong)
Language: Korean
Currency: ₩ (KRW)
Voltage: 220 volts, two round holes

Weather: The best times to visit Seoul are from March to May and from September to November. Spring and autumn are uniformly pleasant, summer is sweltering and muggy, winters is nasty and chilly.Typhoons are a possibility from late June to September.