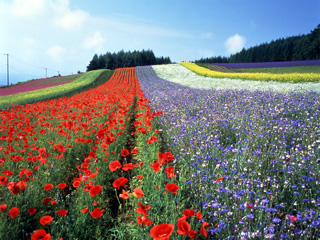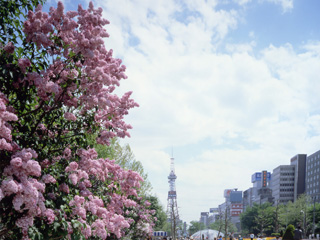 Hokkaido is the northernmost island in Japan. Its area is approximately 83 million km2 and there are around 5.4 million of people living here, which has the lowest population density in Japan. Hokkaido has a vast territory and abundant resources. There are over 20 national parks and quasi-national parts and tourists can experience different nature's faces depending on the seasons. Moreover, tourists cannot miss the chance to relax by enjoying outdoor hot springs in Hokkaido. The production of quality agricultural products and the location makes the food in Hokkaido fresh and delicious.

Visa: HKSAR and BNO Passport holders enjoy 90 days visa-free access
Time Differences: GMT +9 (Tokyo is 1 hour ahead of Hong Kong)
Language: Japanese
Currency: ¥ (JPY)
Voltage: 100 volts, two-flat-pin

Weather: The best times to visit Hokkaido are from March to May and from October to November.
Spring and autumn are uniformly pleasant
Summer is rainy and refreshing
Winter is parched and chilly
Typhoon season usually comes from July to September.