Talking about blue pool, the largest outdoor hot spring resort Blue Lagoon is definitely the first thing pops up in your mind. Yet, the nearest blue pool is actually located at Thailand! The Blue Pool in Krabi, Thailand, has a view from fantasy with a mysterious ice blue colour tone. Although it is a place of low accessibility, it is worthy of a visit because of its glorious view. Remember to obey the rules of the park since it belongs to the conservational area.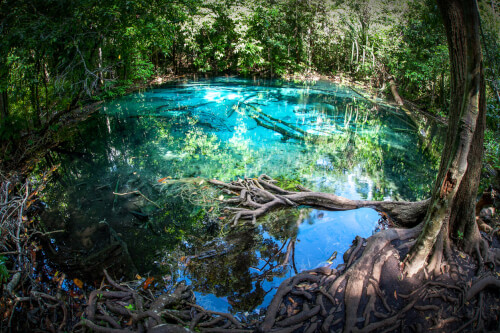 Blue Pool is located at the Wildlife Sanctuary of Khlong Thom, which takes a 90 mins drive from the city centre of Krabi. You can rent a car or join a day tour to reach there. After arriving the park, it takes a 45 mins walk through the bamboo forest to reach the destination. Fortunately, the path of the route is smooth, accompanied with stunning sceneries, so it is not that boring.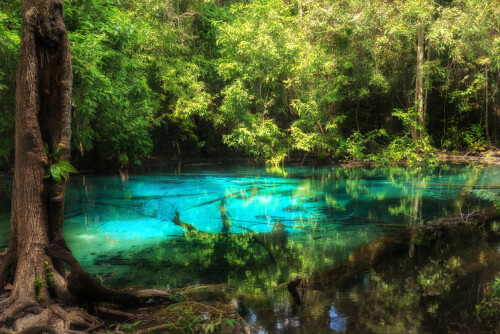 Along the route, you will pass by the Emerald Pool. As it is named, the colour of the pool is as green as emeralds and its water is so clear. Being the only pool in the park that tourists are permitted to walk into, the visitors just can't wait to get shirtless, jump into the pool and swim!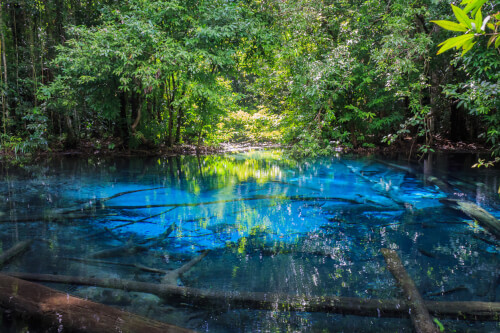 You will reach the Blue Pool after a 10 more mins walk. The crystal-clear ice blue is dreamy, mysterious and serene. The water is so clear that you can even observe the withered leaves under the water. However, to protect the water, visitors are banned from getting in touch with the water.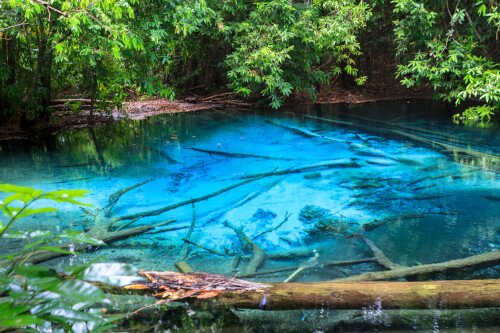 How could it be so blue? It's because the water of the pool is from the underground spring, which contains high CaCO3. When the water burst out of the ground, it forms a pool of blue water. You can still witness the swirling spring water under the pool.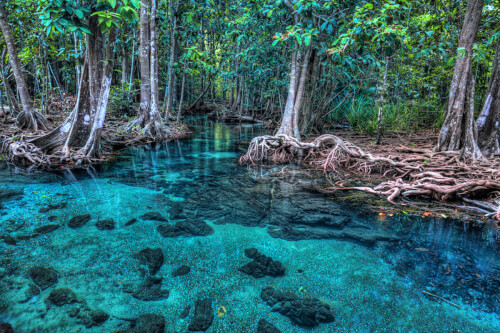 More details:
Opening time: 8:30am-5pm
Entrance fee: THB 200 (HKD 42)
Address: Krabi Province, Khlong Thom District, Mu 2 Ban Bang Tiao, Khao Pra – Bang Khram Wildlife Sanctuary
Transportation: drive or rent a car; take a 1.5 hour drive from the Krabi city centre
* 圖片來自網絡,如有侵權,請聯繫我們刪除/加注明
Relevant ContentMore>


Read before you travel Vietnam! All the PREPARATIONS
Vietnam has been a popular Southeast Asia destination for travelling. Good food, low price and frequent special offer of flight tickets are all the reasons that attracts its visitors. Here are some tips you should jot down for your next trip to Vietnam!